Today, I thought I'd give an insight to the items I bring with me to a graphic recording job!

Although I may be booked for only a day, a lot of preparation goes into any live job. It's important to be mentally, emotionally and physically prepared for sudden curve balls. The day can begin at 6 am… it's go-go-GO… and end 12 hours later!

A calm focus and a positive attitude will lead to satisfying, usable graphic recordings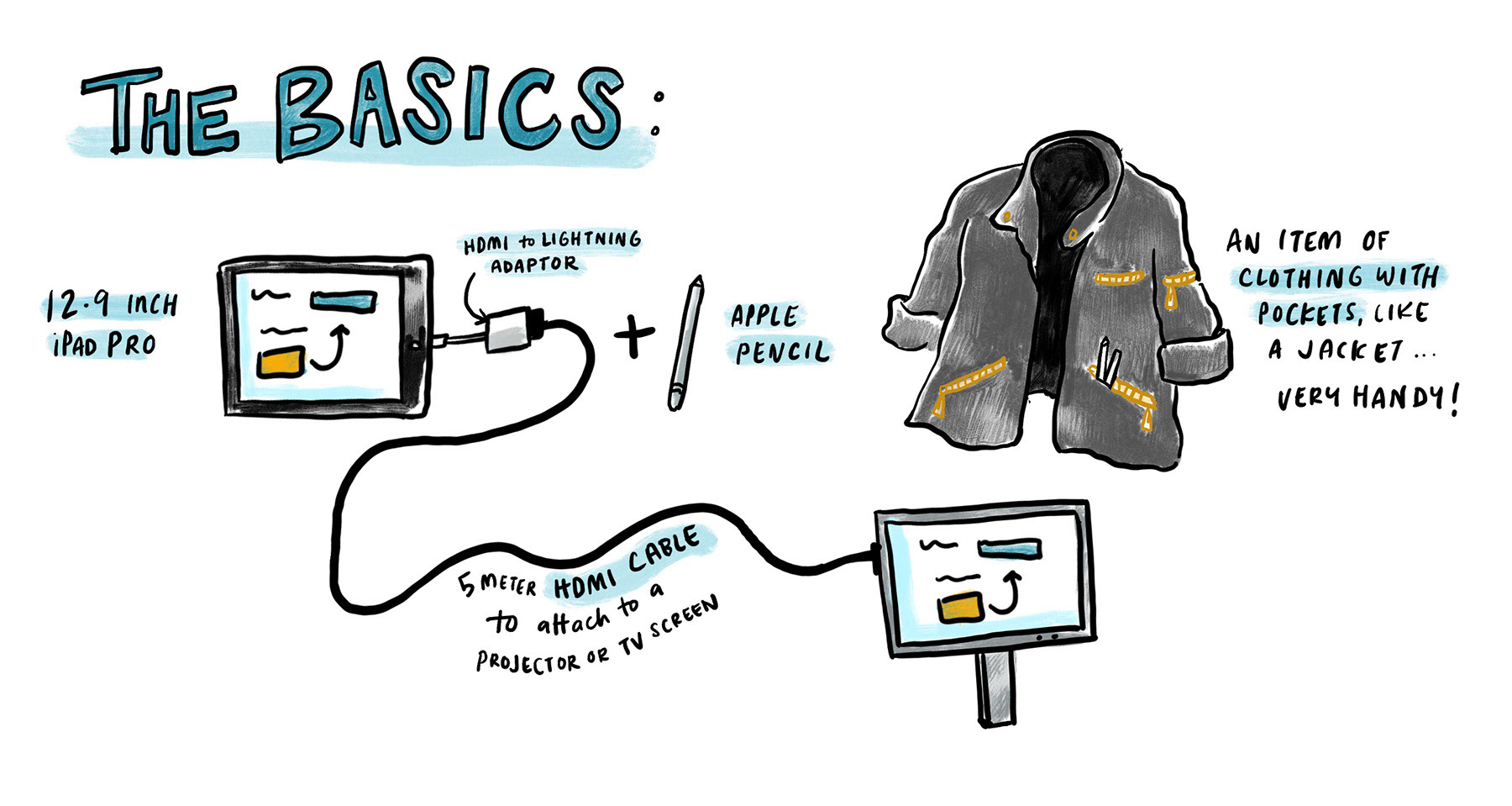 1. My 12.9 in iPad Pro
2. Apple Pencil
3. HDMI Cable attached to HDMI to Lightning Adaptor, to hook up to a projector or TV screen.

4. An item of clothing with pockets, like a jacket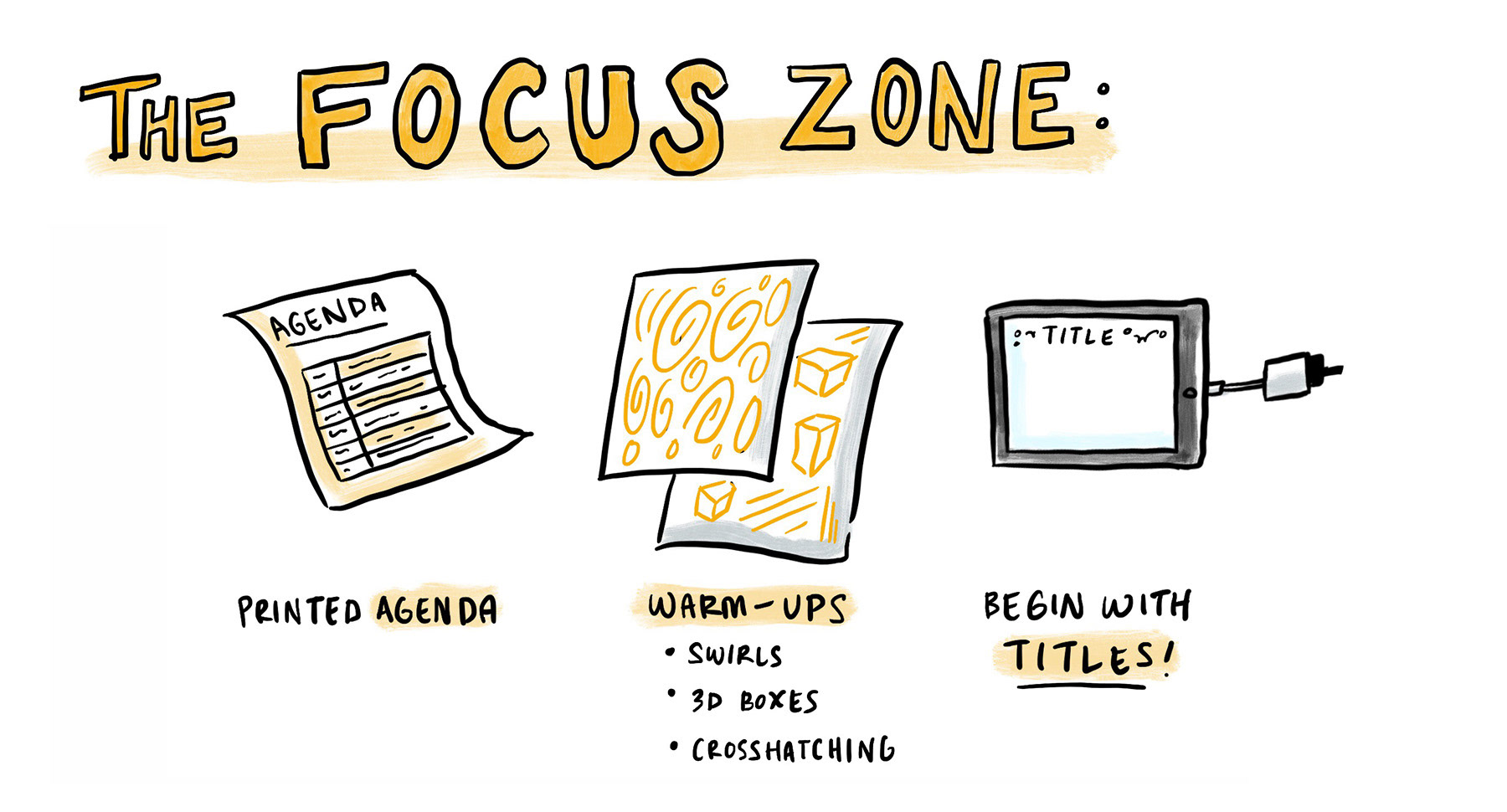 1. Agenda - to cross off each segment and track how the day is going!
2. Warm ups - I use these exercises by Brandon Dayton as a base. Drawing is a muscle, and the quality/enjoyment of line improves as the muscle warms up!
3. I use any waiting time in the morning to create nicely illustrated titles for the first session.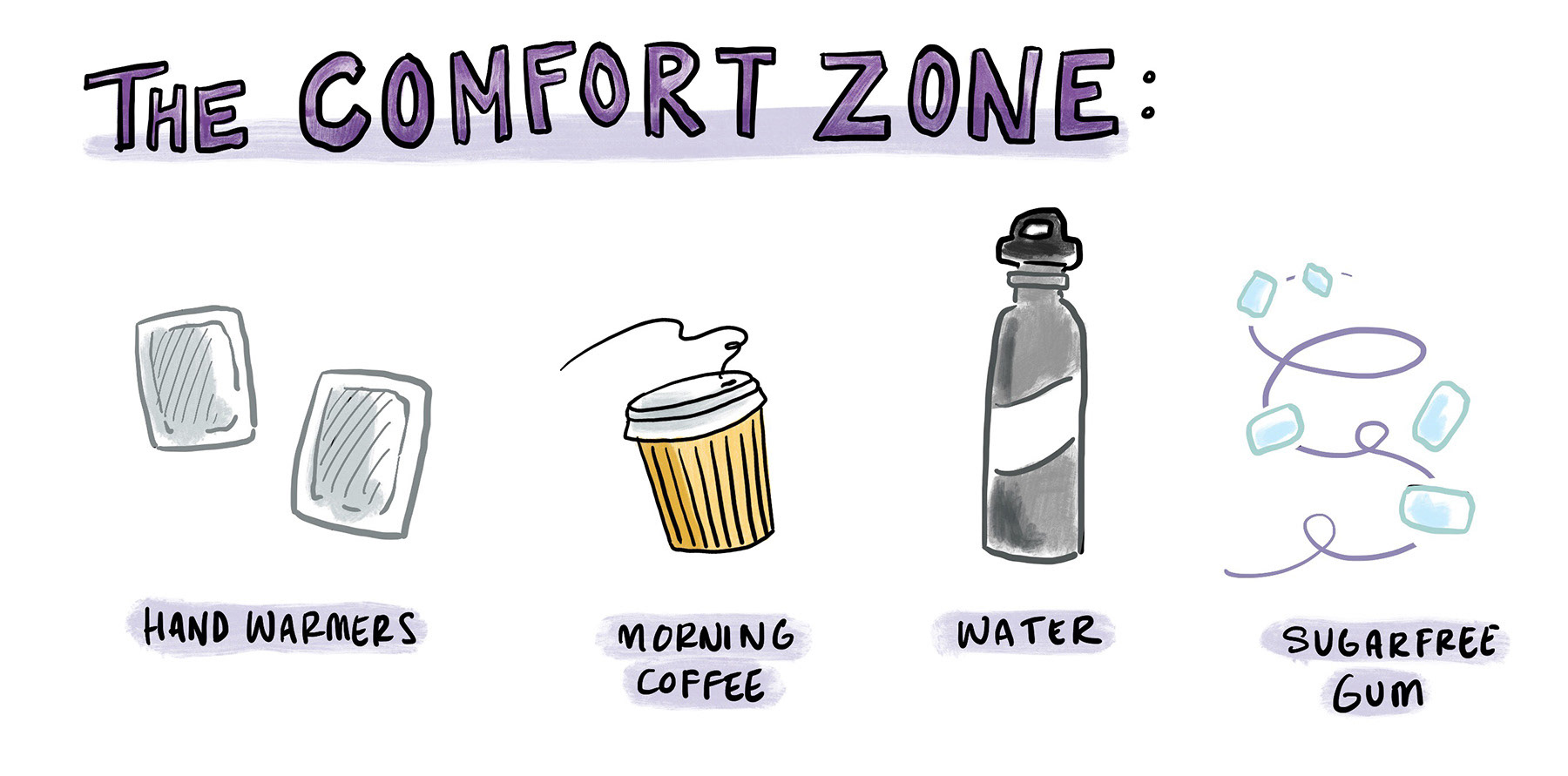 1. Hand warmers. These go in the pockets. Conference halls get cold, and the drawing hand needs to stay warm!
2. Morning coffee sets the tone
3. Water, for hydration
4. Gum, for the occasional nerves